RTXで闇からにげろ
RTXで闇からにげろ
対象のGeForce RTX 40シリーズ製品を購入して『Alan Wake 2』を獲得しよう*
*GeForce RTX 4090, 4080, 4070 Ti, 4070 GPU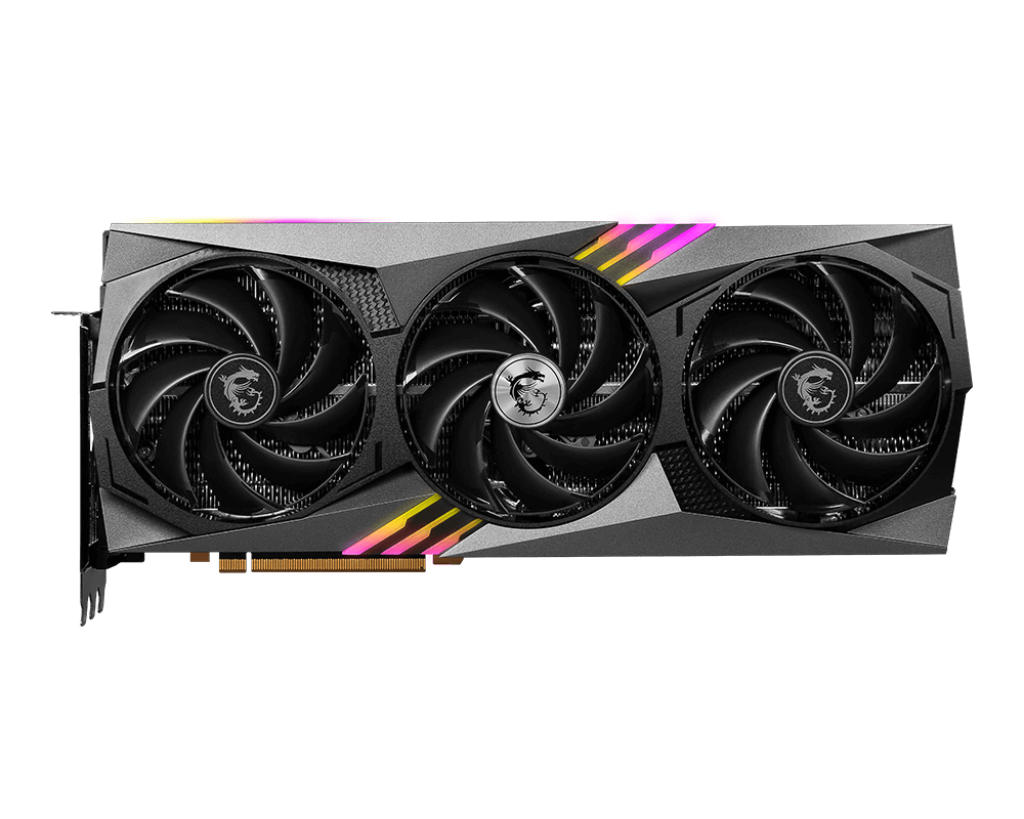 *Terms and conditions apply.
/
Promotion Dates
/
Oct. 10, 2023 - Nov. 28, 2023
/
Redemption Dates
/
Oct. 10, 2023 - Jan. 2, 2023
GeForce RTX 40シリーズのパワーを解き明かせ
『Alan Wake 2』 はサイコサバイバルホーラーゲームであり、『 Alan Wake』の続編です。 NVIDIA DLSS 3.5、フルレイトレーシング、NVIDIA Reflexで強化された『 Alan Wake 2 』を GeForce RTX 40 シリーズで楽しみしましょう。
APAC
Taiwan
India
Australia
New Zealand
Singapore
Malaysia
Philippines
Thailand
Cambodia
Indonesia
BANGLADESH
Myanmar
Sri Lanka
Pakistan
Nepal
Vietnam
Japan
KOREA
Buy Now
Eligible Graphics Cards
Alan Wake 2 is developed by Remedy Entertainment Plc and published by Epic Games Inc. Copyright © Remedy Entertainment Plc 2023. "Alan Wake" is trademark of Remedy Entertainment Plc, registered in the United States and other countries. All rights reserved.
© 2023 NVIDIA Corporation. All rights reserved. NVIDIA, the NVIDIA logo, and GeForce RTX are trademarks and/or registered trademarks of NVIDIA Corporation in the U.S. and other countries. Other company and product names may be trademarks of the respective companies with which they are associated.
Terms and Conditions
Event Duration and Enrolment
From October 10th 6 a.m. (PT) – November 13th11:59 p.m. (PT), 2023, participants ("You, "Your", as applicable) may enroll in the MSI "Alan Wake II Bundle" promotion ("Event") – while supplies last. To enter, You must complete the following steps: Purchase one (1) or more eligible MSI product(s) from participating MSI partners in an eligible region (see below). You may purchase or register more than one (1) eligible product to receive more codes while supplies last. Specific regional conditions apply:
APAC
Register your eligible product by logging into Your MSI Member Center account. You will need to sign up for a new MSI Member account at https://account.msi.com/login if You have not previously registered.
Go to the product registration page and register your eligible MSI product by selecting the product line. After registration, select the "Alan Wake II Bundle" promotion and submit your application. SUBMISSION OF THE EVENT APPLICATION IS MANDATORY TO BE CONSIDERED FOR PARTICIPATION IN THE EVENT REDEMPTION.
Provide a copy of Your proof of purchase for MSI verification. Documentation must show the product model name label, invoice date, and shop/vendor name. The invoice date must be between October 10th 6 a.m. (PT) – November 27th 11:59 p.m. (PT), 2023.
Agree to the Event Terms and Conditions to complete product registration and await MSI review. If MSI determines You meet all eligibility criteria, the redemption item (s) (see below) will be sent to Your registered email address. Verification may take up to 14 business days.
All game code redemption must be completed before January 1st 23:59:59 PT, 2024. The codes cannot be activated or used after the expiration date.
Each eligible product only grants one (1) redemption. Redemption must be made in the country where the eligible product was purchased. Cross region and/or country redemption(s) shall be strictly prohibited.
Europe, Latin and North America
Participating MSI partners will directly provide You with game codes at the time of your purchase. Please check with participating retailers for details
All game code redemption must be completed before January 1st 23:59:59 PT, 2024. The codes cannot be activated or used after the expiration date.
Redemption item:
one (1) copy of Alan Wake II Bundle standard edition game code per piece of eligible product. Limited quantities apply. If all redemption items have been awarded, the Event will automatically end.
Eligible MSI products:
MSI brand GeForce RTX 4090, 4080, 4070 Ti, or 4070 desktop system or graphics cards
MSI brand GeForce RTX 4090, 4080, or 4070 laptop GPU
Eligible Regions:
APAC: South Korea, Taiwan, India, Australia, New Zealand, Singapore, Malaysia, Philippines, Thailand, Pakistan, Indonesia, Cambodia, Bangladesh, Mynmar, Sri Lanka, Nepal, Veitnam, Japan
Latin America: American Samoa, Antigua and Barbuda, Argentina, Aruba, Bahamas, Barbados, Belize, Bermuda, Bolivia, Brazil, Chile, Colombia, Costa Rica, Dominican Republic, Ecuador, El Salvador, Grenada, Guam, Guatemala, Haiti, Honduras, Jamaica, Mexico, Nicaragua, Panama, Paraguay, Peru, Puerto Rico, Trinidad and Tobago, Uruguay, and Virgin Islands.
North America: Canada, United States of America
Europe and Middle East: Afghanistan, Albania, Angola, Armenia, Azerbaijan, Bahrain, Benin, Bhutan, Botswana, Brunei, Burkina Faso, Burundi, Cameroon, Cape Verde, Central African Republic, Chad, Comoros, Cyprus, Democratic Republic of the Congo, Djibouti, Egypt, Equatorial Guinea, Eritrea, Ethiopia, Gabon, Gambia, Georgia, Ghana, Guinea, Guinea-Bissau, Iraq, Ivory Coast, Jordan, Kazakhstan, Kenya, Kuwait, Kyrgyzstan, Lebanon, Lesotho, Liberia, Libya, Laos, Madagascar, Malawi, Mali, Mauritania, Mauritius, Moldova, Mongolia, Mozambique, Namibia, Niger, Nigeria, Oman, Palestine, Qatar, Rwanda, San Marino, Sao Tome & Principe, Saudi Arabia, Senegal, Somalia, South Africa, State of Palestine, Swaziland, Tajikistan, Tanzania, Timor-Leste, Togo, Turkmenistan, Uganda, Ukraine (excluding Crimea region), United Arab Emirates, Uzbekistan, and Yemen.
Territory restrictions: excludes Crimea Region of Ukraine, Belarus, China, Cuba, Iran, North Korea, Venezuela, Russia, Sudan and Syria, and sanctioned or embargoed territory or countries.
This Event is only for eligible end user consumers and not businesses. MSI, MSI affiliates, subsidiary, manufacturer, business partner, distributor, wholesaler, reseller, retailer, or agency employees and their immediate families are not eligible to participate in this Event.
Void where prohibited or restricted by law.
Privacy Policy.
We may ask You for information during the Event enrolment and product registration process that may, as applicable, include without limitation Your email, name, product serial number, redemption code, purchase information, and other voluntary information You provide. In addition, we may indirectly gather information from you via cookies or website embedded analytics. The information we collect will be used in the following manner: to run this Event, to verify Your eligibility, to contact You if needed, to ensure prize(s) can be sent to You, to store registered product data for as long as an ongoing relationship exists between us (eg. When You use our services such as warranty, eDM notices, etc.), and to use solely for internal market studies for developing better products and services. Your information will not be shared with third parties, except: i) to third party processors such as our internet service and website providers in order for us to execute this Event; or ii) when reporting or responding to actual or suspected breach of applicable laws to legal and regulatory authorities such as courts or the police to the extent needed.
Because of the international nature of our business, we transfer information within the MSI group, and to third parties as referenced above, in connection with the purpose set forth in these terms and conditions. Therefore, we may transfer information to countries that may have different laws and data protection compliance requirements that those applicable in the country You are located.
Further details of how Your information may be used and processed are detailed in MSI's privacy policy, available at https://www.msi.com/page/privacy-policy. The MSI Privacy Policy constitutes a part of this Terms and Conditions, and is hereby incorporated by reference with full force and effect.
eDM Subscription.
You may be asked to join MSI's eDM emailing list to receive MSI product news or service updates. If you do not want to subscribe to this list, please do not check the subscribe or similarly titled check box.
Participant License.
For any material You may provide to us for this Event, including without limitations, pictures, videos, reviews, content, comment, feedback, and written material, as applicable (collectively, "Submitted Materials"), You hereby grant MSI and its worldwide subsidiaries a perpetual, irrevocable, royalty-free, fully paid up, worldwide, sublicensable license to use, reproduce, copy, distribute, create derivative works of, publicly display and perform, and otherwise use or exploit the Submitted Materials in any legal manner reasonably determined by MSI and subject to MSI's Privacy Policy.
Participant Representation and Warranties.
You hereby represent and warrant that:
The information You have provided is accurate and true;
You have the full authority, capacity, power, and right to enroll in this Event, and make the required license grant, representation, and warranties under this Terms and Conditions;
You have obtained and will maintain all applicable approval, consent, permissions, licenses, and waivers necessary to grant the licenses stated above to MSI and its subsidiaries; and
You have complied with all applicable laws in enrolling in this Event.
Participant Indemnification.
You shall defend, indemnify, and hold harmless MSI, its affiliates, and successors, assigns, directors, and agents, from and against any and all liabilities, damages, judgments, costs, expenses, and fees (including reasonable attorney's fees) resulting from any claims, investigations, litigation, or other legal or administrative action by third parties arising out of or relating to any actual or alleged breach by You of any representations, warranties, undertakings in this Terms and Conditions.
Participant Acknowledgement and Consent.
You hereby acknowledge and agree that:
MSI reserves the sole and discretionary right:

to determine, on a final and conclusive basis, whether a participant has fulfilled the Event requirements in good faith. For illustrative purpose without limiting any other terms, MSI may disqualify participants: a) if Event enrolment or product registration is incomplete, b) if Event eligibility requirements such as applicable product line or regional restrictions are not met; c) if the provided documents are forged, fraudulent, or void; d) if automated codes, scripts, plugins or other means were used to enter or complete Event enrolment; e) if participant does not have the legal capacity to enroll in this Event, or f) if criminal or illegal acts are committed or allegedly committed to enroll in this Event;
to replace the prize with items of similar value without prior notice;
to vary, delete or add to any of these terms and conditions without prior notice;

MSI is not liable and assumes no liability to any person for any loss, dissatisfaction, or damage arising from the prize, and uses thereof. Winners shall not make any claims against MSI;
MSI disclaims all liability for any delays, misdelivery, loss, or failure in the delivery of the winning notification due to mechanical, technical, electronic, communications, telephone, computer, hardware, internet, or software errors, malfunctions, or failures of any kind. In such eventuality, the winner unconditionally waives his/her right to the prize and any associated compensation.
MSI Warranties Exclusion.
MSI prize(s) is/are provided "as is" without any express or implied warranty of any kind, including warranties of merchantability, noninfringement, or fitness for a particular purpose.
Limitation of Liability.
To the greatest extent permitted by applicable laws, MSI show not be liable to you on account of any claim (regardless of theory of liability whether based upon principles of contract, warranty, negligence or other tort, breach of any statutory duty, or otherwise)
For any special, consequential, reliance, indirect, incidental punitive or exemplary damages, whether foreseeable or not, including but not limited to lost profits, revenue, goodwill or cost of replacement.
Miscellaneous.
This Terms and Conditions is governed and construed by the laws of Taiwan, regardless of conflict of law principles, and all disputes arising from the Event and these terms shall be adjudicated by the Taipei District Court in Taipei, Taiwan. Any provision invalidated by a competent court shall be stricken, and the remaining Terms and Conditions will remain in full force and effect. Failure by MSI to enforce any right under this Terms and Condition shall not be deemed to be a waiver. MSI shall not be liable for any failure to perform due to circumstances beyond its reasonable control. This Terms and Conditions shall not be assigned or otherwise transferred by You to any other third party; all unauthorized assignments are null and void. This Terms and Conditions constitute the entire agreement between the parties with respect to the Event, and supersede any prior agreements, communications, representations, or discussions, oral or otherwise.
WHAT SHOULD I DO TO GET THE GAME?
[ STEP 2 ]
After the registration process is complete, you will receive the activation code on screen. Please download
GeForce Experience
or visit https://www.nvidia.com/en-us/account/redeem to active you code to activate your code.